HAPPY TAMPER is a patented self-aligning, dual spring-calibrated and directly adjustable tamper.

Are you a barista? 
HAPPY TAMPER can consistently reproduce the tamping pressure you've perfected throughout the years and lets you tamp in your most comfortable gestures to avoid injuries.

Are you looking to open a branch coffee shop? 
HAPPY TAMPER can simplify puck prep and ensure consistent cup quality.

Are you exploring espresso brewing? 
HAPPY TAMPER allows you to utilize tamping force and repetition as a controlled variable to fine tune your extraction.
The Design
HAPPY TAMPER combines precision alignment and force calibration in a compact design.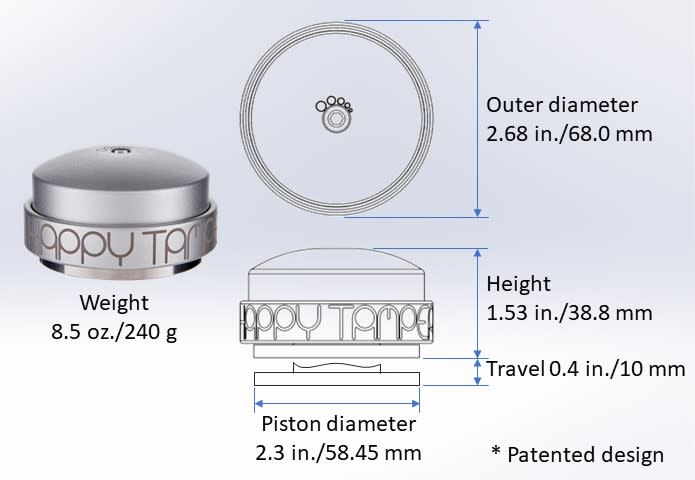 Guided descend with filter top rim as datum reference.
HAPPY TAMPER allows baristas to adjust the tamping force, not the tamping depth. Tamping force is generated by the compression of the inner spring. Simply press all the way for consistent tamping force.

Simplify your puck tamp, multiply the quality and enjoyment, with the Happy Tamper!